A Vibrant New Community for Adults 55+
Are you too young and active to live in a retirement home? Discover Wellings, a unique lifestyle option. 
Wellings is for independent adults 55+ who want to live their epic life without the hassle of house maintenance. We are a unique pro-age community celebrating Carefreedom Living®, connecting people who love life on their own terms. We love fun in all forms, from TED type talks to wine testing to fitness classes, but make no mistake: your schedule is your own. Your Wellings lifestyle starts with your goals for the future, and that's just the beginning!
 "No pressure, no schedule, no maintenance. Just the freedom to live life the way I want to, on my own terms." Wellings resident.
Say hello to Carefreedom Living®, in beautiful Corunna, the jewel of Lambton County.
Located on the beautiful shores of the St. Clair River, Corunna is home to a vibrant Community. The casual feel and pace of the area provides a perfect backdrop to transition into a maintenance-free lifestyle. With plenty of fresh air, manicured lawns, parks, walking trails and the crystal blue waterfront less than a mile away, Wellings provides a village lifestyle many enjoy. Located in a quaint town where people smile and take the time to stop and enjoy a good conversation with their neighbours.
The choice really is yours.
Atrium living is a Wellings signature. The gathering spaces within the Atrium are designed to encourage play, good conversation and good memories with plenty of room to move. Enjoy amenities including a fireplace lounge and informal library, dining services with in-house chef and kitchens, two licensed lounges, customized fitness programs, hair and spa services, and an outdoor patio. 
Carefreedom Living® starts in the Atrium, the heartbeat of Wellings Communities.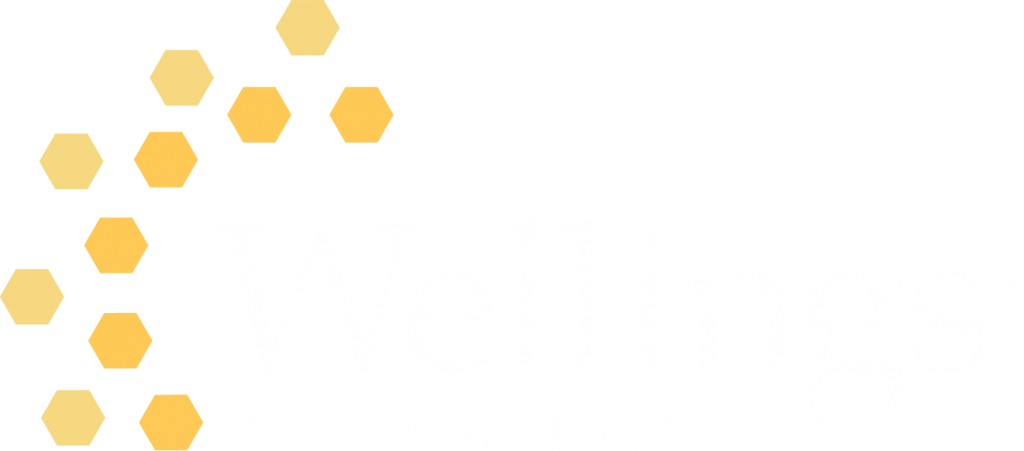 IN THE COMFORT OF YOUR OWN HOME
Connected. Convenient. Carefree.
ONE-BEDROOM
ONE-BEDROOM + DEN
TWO-BEDROOM
PUBLIC LOUNGES
See what our members are saying about their experience.
Wellings of Corunna
180 BUNKER AV
CORUNNA ON N0N 1G0

LEASING INQUIRIES:
1-888-991-7153
COMMUNITY CONCIERGE:
226-455-0505
Wellings Of Calgary
120 NA'A CRESCENT SW
CALGARY AB &nbsp  T3B 5V6
Wellings of Whitby
372 TAUNTON RD E UNIT 4B
WHITBY ON &nbsp L1R 0H4
Wellings Of Winchester
MAIN ST W & COUNTY RD 3
WINCHESTER ON &nbsp K0C 2K0
Wellings Of Stittsville
2500 WELLINGS PRIVATE
STITTSVILLE ON &nbsp K2S 2R5
Wellings Of Picton
15 WELLINGS DR
PICTON ON &nbsp K0K 2T0
Wellings Of Waterford
111 BRUCE ST
WATERFORD ON &nbsp N0E 1Y0